Long time no post!
I saw
this
on Pinterest on Sunday & knew I wanted to try to recreate it.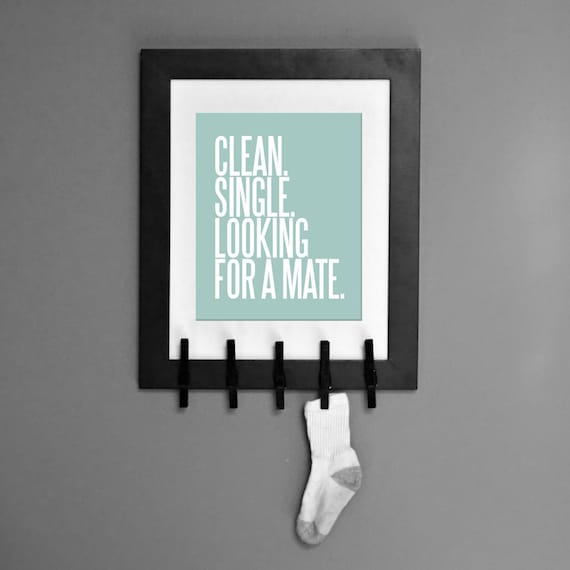 I already had a similar frame in the laundry room but I wasn't loving the print I had made for it. Here's what I had made previously.
I found it on Pinterest also & changed the colors in Photoshop. We eventually want to paint the laundry room but haven't decided on a color - it's not very high on our to do list. I thought we might use a variation of a gray blue color we used in our study, which is why I went with a dark gray blue on this. But I really didn't like the way it looked in a black frame, which is what I had on hand. I've been meaning to either change the colors in Photoshop again or paint the black frame but never got around to it.
I saw another sign on Pinterest awhile ago for lost socks & thought it was a cute idea. So when I saw this print for socks, I was inspired. It was super easy to recreate in Photoshop. I went with a greenish blue color. I was going to paint the clips black but found some paint I already had that matched the green. The print looks more blue in this picture, but it is actually more green in person.

I liked the white mat around the inspiration photo but I already had this 8x10 frame. Maybe I'll change the print to a 5x7 & put a white mat in there but I like it a lot better than the previous print already.
And I did the whole project on Sunday while the boys were sleeping! I even had time left over to spare. That's the kind of project I like!